Mastic Asphalt for Tanking Applications.
When used on underground structures, mastic asphalt provides a continuous waterproofing lining or tanking to walls, floors and foundations. With its seamless application, mastic asphalt provides an underground waterproofing membrane that will not degrade and one which will provide trouble-free service for the design life of the structure.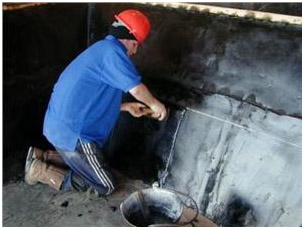 Atlantic Asphalt use IKO who are the only Irish manufacturer of British Standard mastic asphalt tanking to B.S. 1097.